By Al Mezan Center for Human Rights, Gaza
In September 2015, developments in Jerusalem, including Israeli police raids at the Al Aqsa mosque plaza in Jerusalem's Old City and Israeli government threats to alter Jerusalem's status quo, instigated a wave of protests and attacks in the occupied West Bank. These developments gripped the already volatile region, with the conflict claiming more victims. The events have not gone unnoticed in Gaza. Demonstrations have also regularly been held in Gaza, resulting in 11 deaths and dozens of injuries. Since the beginning of the latest wave of violence, at least 170 Palestinians have been killed, thousands wounded, and dozens of Palestinian homes punitively demolished.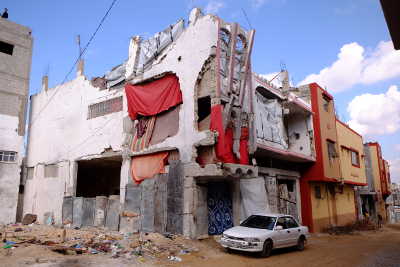 With the Gaza closure measures inflicting further harm to the population, the reconstruction of Gaza proving to be impossible under closure measures, violent Israeli responses to demonstrations, and deeper de-development pushing the population, especially the younger generations in Gaza, into despair, there is a growing concern that another escalation of the conflict in Gaza is looming on the horizon. There is greater concern by this situation as the plight to ensure accountability and justice to improve protection has not been met with any adequate responses on either domestic or international levels.
Since the complete lockdown of the Strip began in 2006, Gaza's population had to endure three devastating wars that exacerbated the already precarious humanitarian situation. The Strip, stretching over 360 square kilometers, is home to roughly 1.8 million people, making Gaza the most densely populated area in the world. With one of the highest unemployment rates in the world amounting to 38.4% (63% among youth), roughly 80% of Gaza's inhabitants are dependent on humanitarian aid.
As Israel's tight closure continues to be implemented in full effect, the quality of life for the people in Gaza has gone from bad to worse: the electricity and water supply are at an all-time low with outages reaching up to 16 hours a day, roughly 80 tons of untreated sewage continues to freely flow into the sea and permeate Gaza's already exhausted aquifer under the ground, all while the prohibition of importing materials essential for repairing the supply of these basic necessities continues to be strictly imposed by the occupying power. In addition, Israel still continues to control movement of people and goods, and comprehensively limits the access of people to healthcare and other basic services available in the West Bank and Jerusalem. Gravely ill people are largely denied permissions to travel and seek treatment, and when permitted, they are often detained for hours and coerced into collaboration with Israel in exchange for a free passage to a health facility.
The imposition of access restricted areas (ARA) for Gaza's farmers and fishermen, and Israel's embargo on export of most of Gazan produce have put a heavy burden on the already perishing economy. In spite of the fact that the Oslo agreement guaranteed sea-access of 20 nautical miles (nm) off the shore, Gaza's fishermen are today limited to fish within 3nm, and even within those limitations are subjected to frequent armed attacks, arbitrary detention and confiscation of boats and fishing gear by the Israeli navy. At the same time, Israel heavily inhibits import of building materials and goods that would help rebuild factories and infrastructure destroyed in previous wars.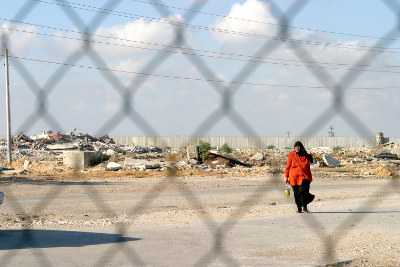 In addition to these, in spite of the promise that Gaza would be reconstructed after Israel's military operation in 2014, rebuilding of housing is to this day almost non-existent, complicating the already catastrophic situation even more. The Gaza Reconstruction Mechanism (GRM) has completely failed to satisfy people's needs: the houses that were completely destroyed have not yet been rebuilt and the victims continue their life in displacement a year and a half after the destruction of their homes. The mechanism itself has proven to be a failure because re-institutionalizes the closure over Gaza by the very severe measures on who is eligible for reconstruction and how, the shipments of cement are highly restricted, and responsibility is pushed from one party to the other, whereby victims suffer enormously. In the background of these conditions, the prevalent culture of impunity blocks any attempts to change this situation, thus allowing for further violations to be committed and denying victims their right to justice or redress.
Although Israeli occupation is principally responsible for the devastating deterioration of living conditions for besieged Gazans, the internal split and its dangerous dynamics have had a significant role as well. Very little progress has been made to reconcile the two Palestinian political parties. The May 2014 agreement between the two political actors to bring the intra-Palestinian split to an end failed to be honored by both parties. At that time, Gaza had just started to recover from a devastating war in the summer of 2014, which led to thousands of casualties, injuries and property destruction. Although both parties have recently been claiming commitment to the cessation of the political divide, concrete actions have yet to be made in order to administratively unite the West Bank and Gaza Strip.
These developments have been used to excuse tightened control over Gaza's citizens. 2015 has seen further restrictions on freedom of speech and deterioration of respect for human rights in general. The Strip has seen an increase in criminal behavior, and with governmental employees receiving their salaries irregularly, the police has less resources to work towards criminal cases. More people are choosing to take justice in their own hands. The internal split has also strongly affected the legal and justice system, where lack of unity starkly prevents the judiciary system from being in service of the people.
In its 2012 report, the United Nations Country Team in the Occupied Palestinian Territory noted that by 2020, Gaza would become unlivable. With Israel's impunity being the modus operandi, tight closure over the Strip and effective control over land, sea, air, population registry and movement of goods and people, deteriorating environment and perishing natural resources, this UN's report is slowly and steadily becoming a reality.
Al Mezan has declared its mission to be: ‹to promote respect and protection for all human rights; particularly ESCR, in the Gaza Strip as part of OPT throughout research, legal intervention, advocacy and awareness with a sound combination of professionalism and community participation. Our guiding principles include equal human worth, equal respect of all human rights, individual and collective, as enshrined in international law and jurisprudence'. More information: http://www.mezan.org/en/